This is one of Disney's deluxe villas with rooms starting at $295 per night. This resort is equestrian themed and Victorian style that was inspired by the late 1800s New York retreat that was famous for its spas and horse racing. This resort is broken up into 6 sections: The Springs, The Paddocks, Congress Park, The Carousel, The Grandstand, and the Tree House Villas.
The Tree House Villas stand 10 feet off the ground on pedestals and beams and offer 60 3-bedroom vacation homes.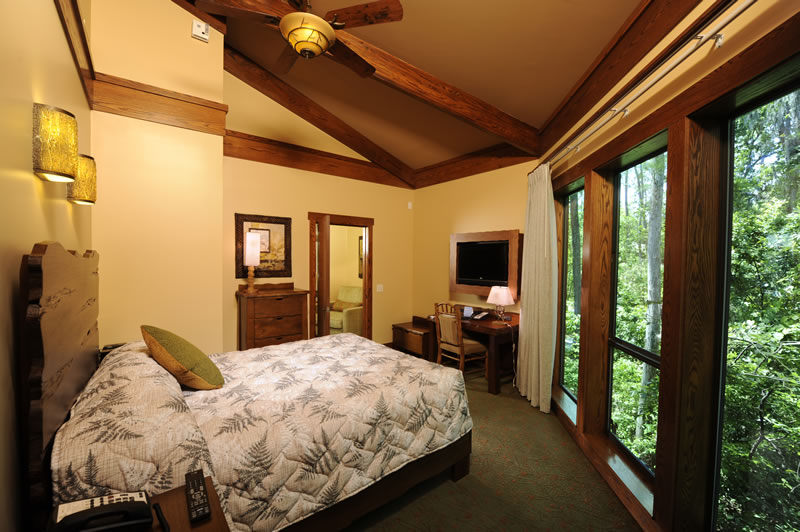 The 3 bedroom grand villas sleep up to 12 people.
High Rock Spring Pool is the 161,000 gallon pool that features a beautiful waterfall and unique waterslide. Overall there are 4 pools and 2 playgrounds.
QSFB Locations
The Artist's Palette
This location is featured on the Disney Dining Plan, is generally open from 7:30am-11 pm, and is located next to the Turf Club. Mickey waffles, salads, chicken nuggets, sandwiches, and hotdogs are served here.